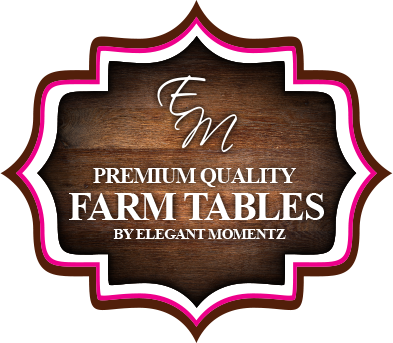 Wedding Farm Table Rentals
Wedding and Event Farm Tables can be that added touch that brings the entire reception to perfection. After referring 100's of brides to yet another vendor, we decided that we'd make that something we can do.
Large, family sized tables, our 8' x 4' farm tables will give you all the room you need for as many as 10 people AND all the decorations and flowers you might want to have in the middle.
Yes, we'll deliver and pick them up. Check out the pictures. Add them to your day, Elegant Momentz-style.

View Our Premium Quality Farm Tables