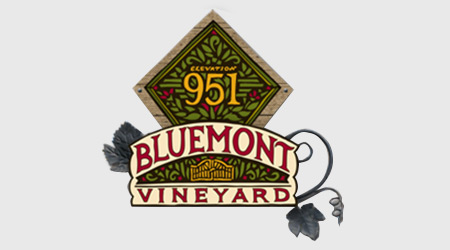 Bluemont Vineyard was conceived in a love affair between agriculture and wine. Established in 2007, This small country winery is a natural extension of Great Country Farms (CSA) across the street. As a small-run winery, an average of 5000 carefully crafted cases of wine are produced each year. Discover a broad spectrum of wines with an emphasis on quality of product as well as skill, enthusiasm and artistry of the team of people creating each unique vintage.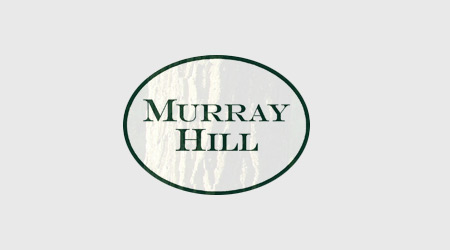 Murray Hill is a fifty-seven acre estate nestled in a rural setting overlooking the Potomac River and Catoctin Mountains,only a few minutes from Historic Leesburg and convenient to Washington. It includes an eighteenth century style stone manor residence featuring antiques, fireplaces and a Steinway baby grand. Up to sixty guests may gather for a reception or dinner in the elegantly decorated rooms, screened porch or terrace, all with sweeping views of the river and the forested countryside. Larger affairs may be tented in one of the formal gardens or by the pool. There is wireless internet throughout the home. The new kitchen and adjoining River Room are perfect for cooking classes. A unique feature is the flexiblility with which our variety of spaces can be utilized.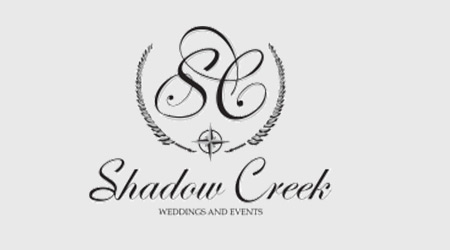 At Shadow Creek  you will be awestruck by the magnificent post and beam structure of the ballroom, with a seating capacity of 300. Here, you can host your ceremony and reception inside or outside, depending on your preference, leaving no cause to worry about uncooperative weather. For that extraordinary highlight to your special day, Shadow Creek can provide a beautifully groomed horse for the stall, and can arrange a romantic carriage ride throughout the rolling countryside.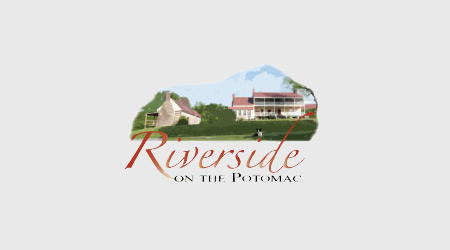 Riverside on the Potomac, a beautiful new venue for weddings and special events along the Potomac River in Loudoun County, Virginia, offers sweeping views of manicured lawns, seasonal gardens, ponds, Sugarloaf Mountain and the Potomac River.
The patios and Waterfall Terrace are perfectly appointed for cocktail hours and friendly conversations. The sounds of the waterfall and reflections in the pond set the mood for a lovely time in the Virginia countryside. Woods along the river and native trees throughout the property offer a gorgeous backdrop; lush with green health in Spring and Summer and warm with transitional color in Autumn.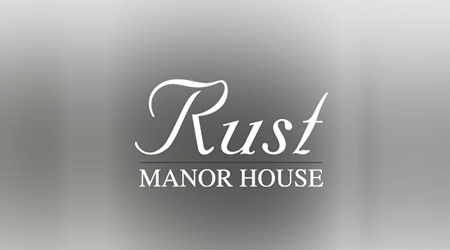 If you're looking for a unique venue for your Northern Virginia wedding and reception, if you'd like a natural setting for your event or would love to be married in a historic location then please consider Rust Manor House. Set amid 68-acres of woods and meadows on the western edge of Leesburg in Loudoun County, the reception venue at Rust Sanctuary can host events of up to 200.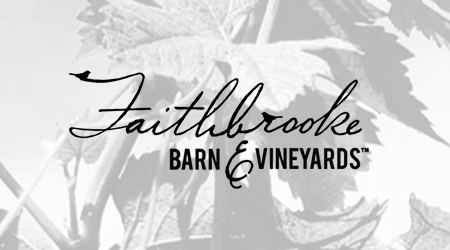 Faithbrooke Barn and Vineyards offer the best possible Shenandoah Valley wedding experience. They are situated in the prime destination wedding area of Luray, VA, near local attractions like Skyline Drive, the Shenandoah River, and numerous unique lodging facilities.
Their climate-controlled barn has two dressing rooms, indoor restrooms, a caterer-friendly kitchen, indoor loft which seats up to 60 guests, a convenient patio, PA sound system, and most importantly, beautiful views of the Massanutten Mountains. The loft extends halfway through the structure so that guests seated upstairs can view what is going on below and feel included on the entire celebration. There are beautiful large windows so that guests can admire the beautiful mountain view. The catering  kitchen has its own entrance and is designed so that caterers will feel comfortable serving your delicious meal.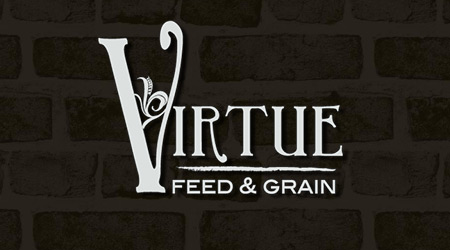 Virtue Feed & Grain takes its name from the building's long-ago function as a feed house. Soaring open windows, exposed brick and giant iron girders frame the urban scene. Seating up to 300 revelers, this bi-level, airy warehouse also includes an outdoor lounge, TVs at each of the bars, and a private Porch lined with leather couches.
The 'Eco-friendly' building located on the Alexandria waterfront, was once used as a feed house in the late 1800s. It resides in Wales Alley, an area shrouded with coincidental signs that the project was meant to be: A former Alexandria Mayor, John Fitzgerald, of Irish decent shared ownership of the alley and it was once home to a brewery that sold beer as early as 1786; the alley lends its name from Andrew Wales, the owner of this brewery.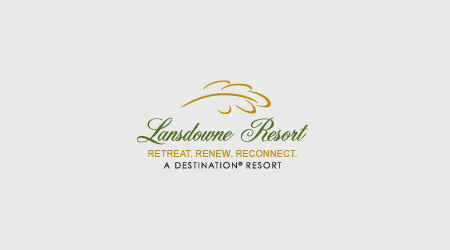 Lansdowne Resort is the preeminent resort, spa, and golf club experience in Northern Virginia. A recipient of the AAA Four Diamond Award in every year of its existence, this Virginia resort near Washington, DC combines world-class service, urban style, understated luxury and premium amenities.
Situated in the heart of Virginia Wine Country, our Virginia winery resort combines luxurious accommodations, 45 holes of championship golf created by renowned designers Robert Trent Jones, II and Greg Norman and a wide variety of delectable dining options. Recognized as one of the Mid-Atlantic's premier resorts, as well as, an IACC-certified conference center, this 500-acre hotel is located just 40 minutes from the Nation's Capital and only 8 miles from Dulles International Airport (IAD).
Lansdowne is also home to an oasis of serenity known as Spa Minérale. Our 12,000 square foot spa offers an array of fabulous treatments, pedicures, manicures and seasonal selections perfect for men, women, couples, girlfriend getaways and bridal retreats. Spa Minérale was recently named "Best Spa – Best Massage" in all of Northern Virginia by Posh Seven magazine.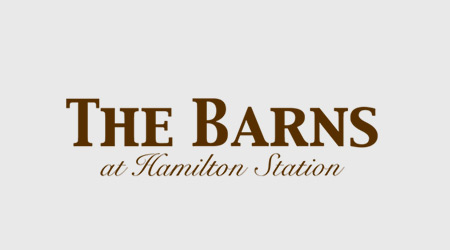 The Barns at Hamilton Station Vineyards is located just off of Route 7 in the quaint, historic town of Hamilton, Virginia. Ten breathtaking acres surround a beautifully restored hundred-year-old stone and wood dairy barn, which has been transformed into a unique tasting room. There are plenty of places on the back deck, patio or the grounds overlooking the pond to sit back and savor a glass of wine!